A State-of-the-Art Domain


Platform

Built on modern technology. Established upon fifteen years of experience.
Get Started
Request Demo
What Do We Do?
Whether you are looking for a solution for your current project, or you would like to apply for a new TLD, you have landed at the right place.
Registry Services
Offer a full range of domain registry services for any ccTLD or gTLD, using our own registry management software.
Registrar Services
Manage your registrar via our billing platform, based on the EPP protocol. Provide ICANN accreditation consultancy.
DNS Unicast and Anycast
Provide registry and registrar DNS unicast and anycast services. Our network has 21 locations around the world.
Brand TLDs
Offer full service for your brand TLD, including the application process, hosting, management and software.
ICANN Compliance
Bring your registry or registrar into compliance with all ICANN policies and procedures.
Registry Support
Support for your registry and its registrar network. Emails/chat/tickets/phone calls in multiple languages are included.
Consulting
Manage your applications for new TLD/ccTLD delegations, migrations or ICANN/ccTLD/gTLD accreditations.
Localised Content
Provide worldwide company formation, hosting and phone numbers. Provide IDN email service (EAI) and content translation.
Gateway Services
Provision WHOIS, RDAP, DAS, EPP or DNSSEC gateways to your TLD, without fully replacing your existing software.
Domain Registry Platform
Our extensive features list allows us to provide a solution for any TLD including a ccTLD, a brand TLD, a geographic TLD and a large generic TLD, all following ICANN requirements (TMCH, URS, reporting, escrow, DNSSEC, IPv6).
WHOIS/RDAP/DAS Server

Provide a high-performance WHOIS, RDAP and DAS server that includes a secure database and an internal search engine. The output follows ICANN requirements and is fully customizable. Advanced searchable WHOIS is provided.
Zone Generator and DNSSEC

Generate zones in near realtime, sign them with DNSSEC and submit to DNS servers.
Modern Control Panel
Provide registrars with standard operations to create, view, update and delete domains, contacts, name servers and more. The control panel also includes statistics and billing and invoicing modules.
Front-and-Backend Support
Offer both front-and-backend support for your TLDs built on our 12 years of experience with TLD management. Leave the administrative tasks to us and develop your TLD the way you like.
EPP Server
Provide a gTLD and ccTLD EPP server implementation that fully conforms to RFC 5730, 5731, 5732, 5733, 5734, 5910 and ICANN SLAs and includes various extensions. The server is easy to integrate by any registrar.
Essential Registry Tools
Provide essential registry tools that include abuse monitoring, onboarding, website development and an automated OT&E testing and registrar toolkit.
Domain Registrar Platform
Get a secure and easy-to-use solution for operating your own ICANN-accredited registrar.
Full ICANN Compliance

Support WHOIS/RDAP service, escrow deposit generation and upload, TMCH, URS, contact validation, WDRP and ERRP.
Complete Solution
Manage all your domains and resellers with us and receive customer orders and payments. We fully automate provisioning.
No EPP/API Troubles
Registrio integrates with registries via EPP protocol or using any custom API. We also complete all required OT&E tests instead of you.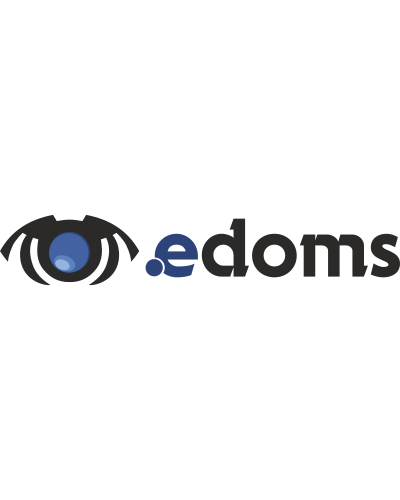 Our WHOIS, RDAP, Escrow services and management panel were fully operational within couple of hours.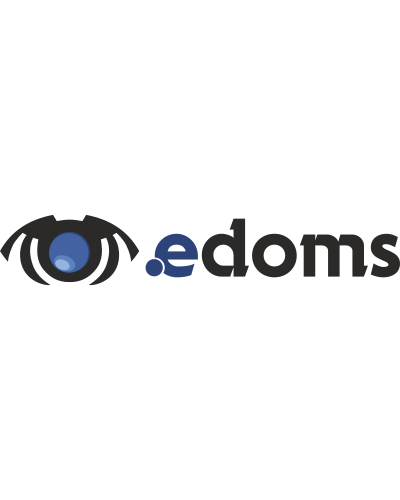 Metodi Darzev, Tool Domains Ltd
— ICANN-accredited Registrar
---
10+
Companies from the domain industry have trusted our expertise since 2007.
Be Our Partner
We invite you to find out more about the advantages of partnering with us to offer your customers specialised domain services.
Our exclusive software was designed in 2018 to be fully modular, which allows quick and easy customizations.
To remain fully compliant with all relevant RFCs and ICANN SLAs, our software is continuously updated.
Registrio supports any language for UI. We provide full, native IDN support and hosting in more than 90 datacentres globally.
Using already another registry system? There is nothing easier than migration to Registrio, thanks to our migration scripts.
For the safety of your registry or registrar, we use advanced security measures and regularly test Registrio for vulnerabilities.
You have an idea or a specific need for your registry system? Thanks to our experience, we can implement it in Registrio.